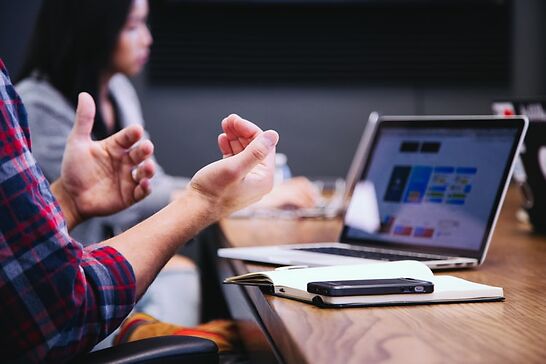 If we consider the changing paradigm, the legal industry has gone through multiple changes with regard to the services and quality. And, one such significant change is Legal Process Outsourcing. Law firms have upped the methodology and now they prefer to use legal process outsourcing services for legal research, litigation support, legal accounting, paralegal, legal accounting and legal writing, with other significant legal services to name a few. Even, all those  firms that have not really outsourced are considering such services, especially when it comes to legal research and writing procedures. More emphasis is on the working methodology and quality of services that have been rendered. Legal research and legal writing are considerably the most time-consuming and labor-intensive tasks that primarily include pleadings, legal memoranda, complaints, trail briefs, appellate briefs, motions, regulatory research, case law research, foreign law research, statutory research, litigation research, multi-jurisdictional research and other kinds of legal research etc. These services are not only time-consuming but are also labor intensive in approach.
BENEFITS
TIMELY WORK COMPLETION
COST EFFECTIVENESS
TRAINED WORKING PERSONNEL
QUALITY SERVICES RENDERED
ADHERENCE TO DEADLINE
INNOVATIVE AND TECHNOLOGICALLY ORIENTED WORKING METHODOLOGY
APPLICATION OF SPECIAL SKILL SETS
WHY CHOOSE US
We proffer diverse services with impeccable quality and innovative working methodologies. We provide personal injury outsourcing services, medico – legal summary, contract reviewing, contract formation and related services. We endeavour to ascertain the most peculiar needs of our clients and strive to impart undisputed services. We assure cost cutting to the attorneys and law firms in demand letter. We cover,liability, past medical condition, present medical condition,  future medical requirement, present medical expenses, future medical expenses, damages and final evaluation. Our services further include cost cutting to the attorneys and law firms in preparing medical summary in chart format, paragraph format, Excel sheet format orpreparing summary in particular software. We assure result oriented approach towards our clients with detailed research and analysis and it caters to the needs, preferences and customized requisites of the clients. We proffer detailed research and concrete factual information. Our firm further provides access to enthusiastic and supportive group of people. Our firm further offers an entire liberalism of thought processes and innovative ideas. The usage of technology as a conduit to effective research and the very strategic outsourcing and vertical work integration, is our prime approach. GBS LPO is an established legal process outsourcing firm that primarily aims at providing remedies to the clients in a convenient, comprehensive, cost effective manner, and in accordance to the subject matter. We target outsourcing services in the UK with our special emphasis on the clients and their demands. We impart adoption services, foreclosures, bankruptcy services, reviews and other document management services in lieu of outsourcing in the country. Our firm is known for imparting impeccable services with in-depth knowledge on subject matter coupled with years of experience, and our timely response makes us the most appropriate choice for our UK clients. GSB LPO certainly assures more of a work comity and conformity with the needs and demands of our clients. Our group comprises people who are well acquainted with the subject matter they are asked to work upon.
We at law offices of GSB LPO aim at providing unparalleled services. Our central goal is client's satisfaction, and we never fail to exceed the client's expectations. Our firm's vision is driven by our clients' needs and we are committed to satisfying their requirements and build a long term customer loyalty.