Outsourcing legal services
Outsourcing the services is relatively common phenomenon in today's world. There are multiple reasons why outsourcing personal injury matters is considered to be a feasible option. Primary reason why people go for personal injury outsourcing in India is the work efficiency, timely work response, cost effectiveness, reduced cost, increased quality and productivity and greater focus on core areas with problem solving approach.
Things to consider before choosing your legal process outsourcing company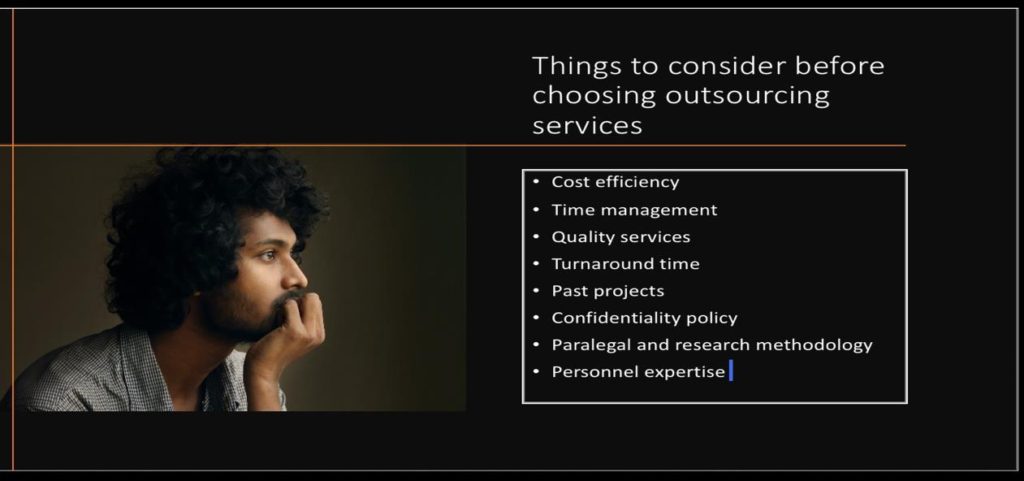 The primary reason why legal outsourcing has become effective in India is the quality of work and effectiveness. In order to choose an appropriate personal injury outsourcing company in India, there must be clarity about desired goal. One must focus on the added benefits and desired output while outsourcing. Focus should be on time reduction, cost effectiveness, expert skills and capabilities, increased effectiveness, increased inclination on core competencies and efficient work management. It is advisable to know about the outsourcing vendor's past experiences, whether the vendor has experience in handling big contracts, long standing documents, execution style, cost effectiveness, references and credits, experience of delivering impeccable legal services, well planned approach, quality services, client engagement aptitude, previous work samples confidentiality policy and privacy agreements.
LPO services revolve around good communication strategy and basic communication fundamentals. It is cardinal to have an overview of vendor's communication practices. The time zones and basic fundamentals are major points. In addition to the communication, financial stability and associated legal factors are just as important. Speaking of modern business environment, there is drastic shift to outsourcing. It is because outsourcing leads to lessening the burden, easy documentation and routine claims classification. However, it requires a great deal of due diligence in order to select top line legal outsourcing services since it proves to be advantageous to firms at the later stage.
There must be close check on quality litigation professionals, paralegals, lawyers and those who are updated with legal developments all over the world. Indian legal luminaries certainly have the professional expertise to handle it all irrespective of the LPO service challenges and complexities. There should be speedy service assurance, well organised and searchable  databases, relevant portion coverage,  minimum operating cost, litigation support services, reduced cost, advanced software and technology. Indian legal firms are good choices to reap immense benefits and rendering quality services with the most effective cost consumption and timely work assurance.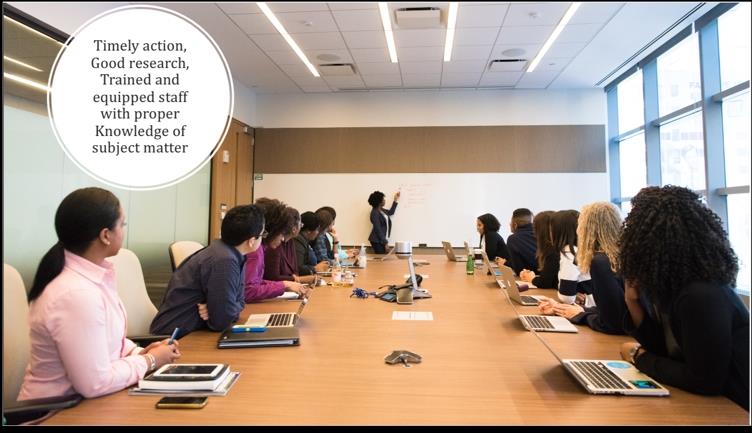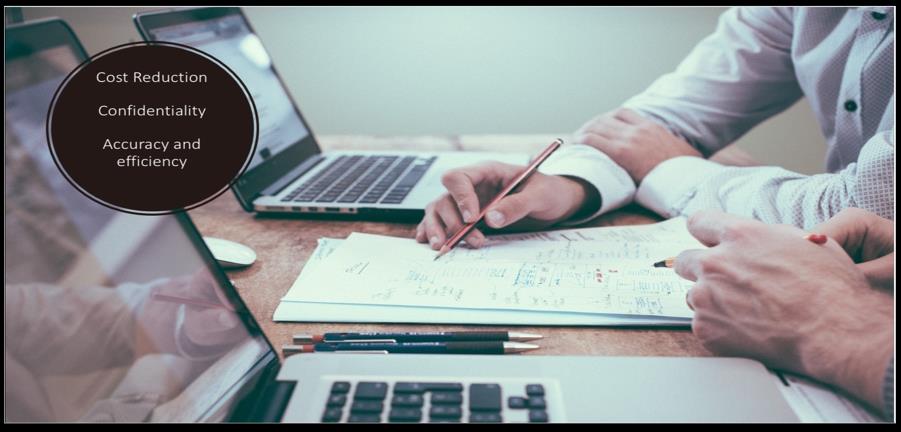 SERVICES OFFERED BY GSB LPO
At GSB LPO, we aim at imparting impeccable personal injury services that includes demand letter, medical summarization, treatment calendar, drafting of petition, deposition summary, document review and contract management. We are well versed with Trial line events and can assist law firms and attorneys in Trial Line working. We have strong inclination towards maintaining the confidentiality and safeguarding the data of our clients. Our system and databases have been prepared accordingly to ensure that the client's data and vital information is used in secure environment.
We adhere to strict security processes for storage, retrieval, and deletion of client data. Our IT team is well equipped and trained in order to assure data protection and privacy of our clients.