Hey! Are you looking for a medical transcription service provider who can fulfill all your medical needs? Then you must be looking for someone who is reliable, trustworthy and can give you the work within a given period of time. Of course, you would not like to compromise with the accuracy and the quality while comparing it with your budget because that's a factor which can't be neglected. Here you would require someone who can offer you the variety of services specially introduced to meet the requirements of medico-legal community and medical tagging is one of its parts.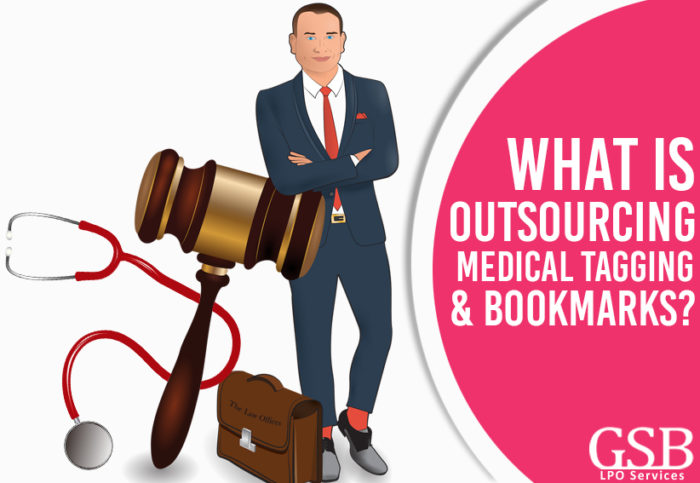 What Is Medical Tagging?
Medical tagging is a kind of service which offers you the opportunity to add a sticky note or a reminder or bookmark your digital documents in a virtual format. For instance, you may have a medical report that has been transcribed into an electronic/virtual format such as a PDF file, the medical tagging allows you to tag it with an electronic reminder. This may help you when you require driving an attention towards a particular date of a medication or something important related to your medical history. This can be helpful to promote your goals within a particular time period with fewer efforts.
Outsourcing medical tagging and bookmarks help you get the job done with complete focus and accurately so that not even a single reminder is skipped to be scheduled for a particular date or time. This increases the chances of fewer errors and mistakes as the work done by professionals have a high level of quality.
What Are The Benefits of Outsourcing Medical Tagging?
Adding a sticky note in a virtual format leads to highlighting the most important and essential information required to be focused at so that the chances of forgetting things get reduced. This may include the usage of drugs, dosage of medicine at a particular stage of the treatment, etc. It basically leads to multiple qualities like;
Better results
Improved quality
Minimization of risk
Cost savings to your organization
The above paragraph describes how medical tagging and bookmark helps and what are its advantages of outsourcing it to a medical tagging and bookmarking service provider.
You can also read these blogs for more information: